Whether you're traveling across the world or simply across town, one of the most useful pieces of moving advice you'll ever receive is to pack a moving essentials bag with the items you can't afford to lose among the mounds of moving boxes and packing supplies. Keeping your most essential things in one location helps to keep you organized, and it may make all the difference when it comes to reducing moving day anxiety.
You've heard the saying, "size matters", well that can be applied to the size of your essentials kit as well. The size of carrier you'll need depends on the scope of your move. If you're just moving a short distance, a backpack will probably be adequate. For those longer moves, especially those that require you to travel at least a day, you'll most likely want to use something larger since you'll have restricted access to the rest of your belongings.
A moving essentials bag should have the things you'll need on the day of your move and in your new home's first few days. Unlike conventional moving advice, which suggests that you cut down on what you take, don't worry too much about overstuffing your essential packing. Even a few excess items won't cause any issues as long as you've still got the necessary goods. That's because the objective of a moving essentials bag is straightforward: to ensure that you have quick access to the most vital items in your life so that if and when you need them, they are handy.
So, what essentials should you pack? The items you need will depend on your specific demands, but these are a good place to start.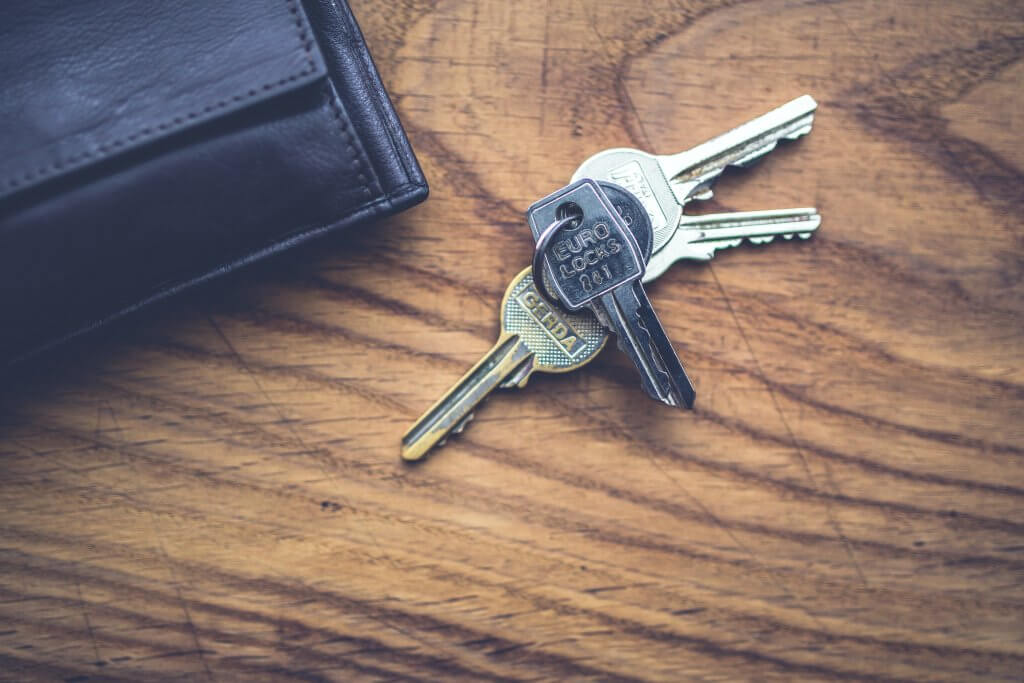 Your wallet and keys
Wallets, keys — it's easy enough to misplace these items on an average day. If you use a purse to store your belongings, that's okay too, just make sure to keep your purse with your essentials bag so everything is in one place.
Medications
No matter the length of your move, always bring along your regularly used medications- especially prescription drugs that would be difficult to obtain if lost. If you're only moving for a short time, pack a small box with enough supplies to last for the next week or so. However, if you're relocating for an extended period of time, play it safe and bring your entire supply.
Important documents
Keep all of your legal documents in a secure place while moving. This includes birth certificates, social security cards, titles, registrations, passports and any other important papers. HOPE Coalition America has a checklist illustrating what you should keep an eye out for. Also don't forget to pack documents related to the move like the contract with your moving company, self-storage facility or your lease agreement on your new house.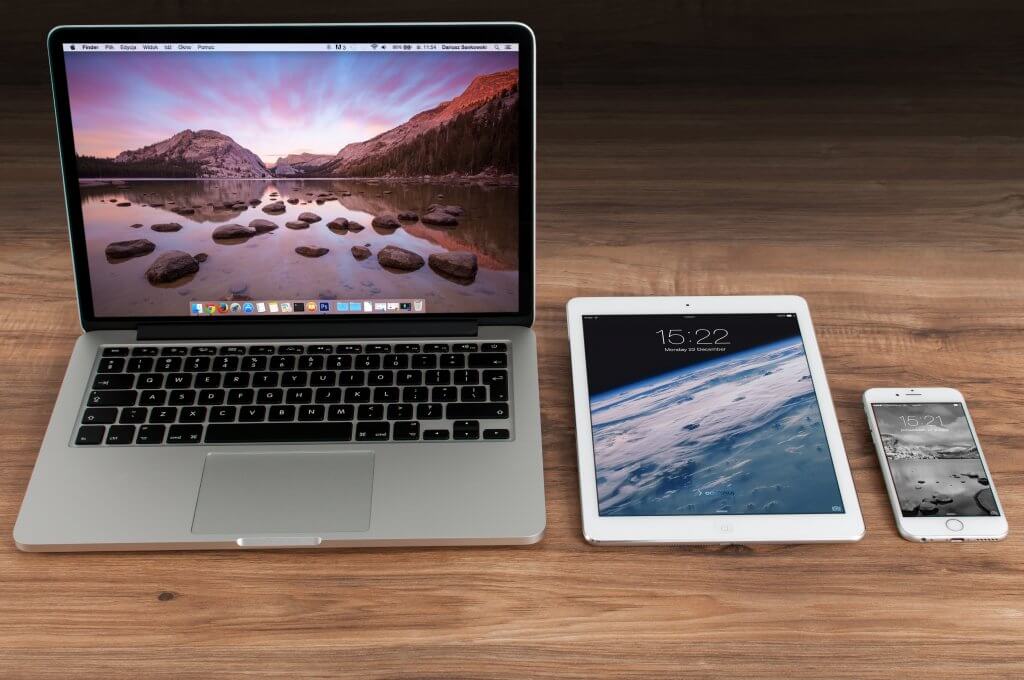 Electronics
As you're packing your moving essentials bag, don't forget to include any personal electronic devices you use regularly. Even though large items like your TV won't fit, make sure to pack your laptop, tablet, phone, and other small pieces of technology. And don't forget their chargers!
Contact info
If you don't plan to saved important contact information in your phone, keeping a list on paper with the names and contact information for people you may need to contact on moving days or the following day. Include your movers, your current and new landlord, and any utility companies that provide service during that time may come in handy.
Pen and paper
It's better to have it and not need it rather than need it and not have it. Pen and paper are always the simplest of items easily misplaced. You never know when you might need to take a few notes or sign something important, keeping a pen and a small notepad readily available may come in handy. You might not end up using them, but if you do need them you'll be glad they're there.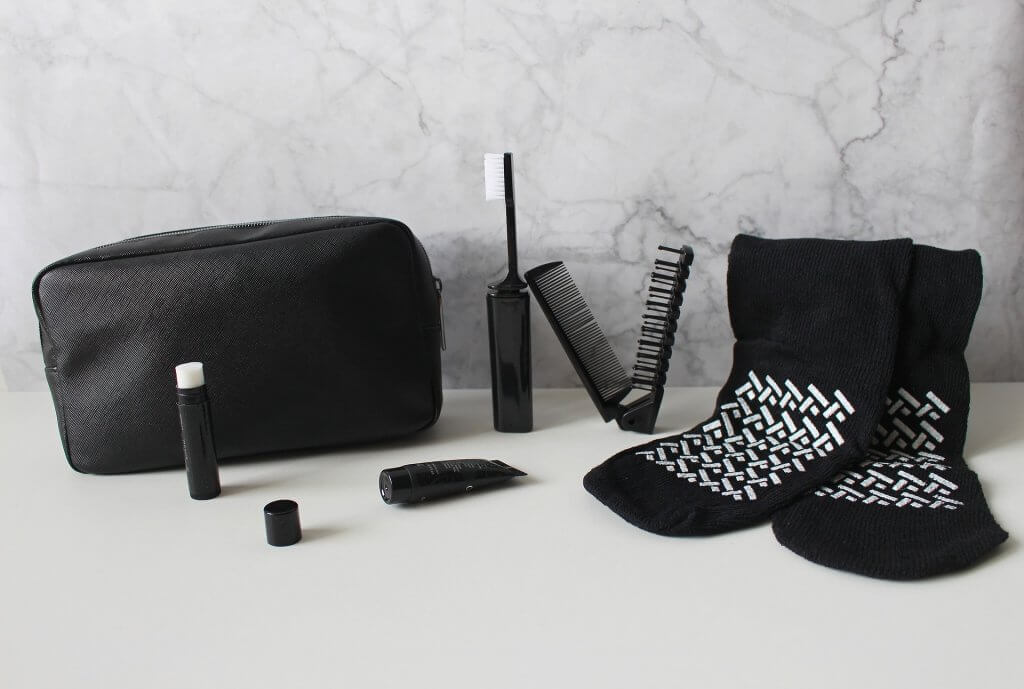 Basic toiletries
If you've been driving all day long, the last thing you want to do is search for your toothbrush when it's wind down and relax. Packing a toiletries kit in your essentials bag, you know you'll need right away makes things simpler: toothbrush, toothpaste, deodorant, contacts and contact solution, soap or hand sanitizer, etc. In addition to your basic toiletries, don't forget to include a few towels, shower curtain, bedding and hand soap can help your comfort during the first few days in your new home.
Roll of toilet paper
To avoid an embarrassing or dangerous situation, pack a roll of toilet paper with your essentials for unexpected moving day surprises. If you're looking for a more compact option, choose one of the smaller travel packets of toilet paper often used for camping trips. Some families keep paper towels packed in their car as quick cleaning supplies but would suffice in an emergency.
Small tool kit
Serious repairs won't be first on the list of things you need to accomplish when you arrive at your new house (and if they are, you should probably get them done before moving in), but you may find a few small things that need to be addressed right away. You may need quick access to a tape measure to get your furniture through narrow entryways. Keeping a small tool kit containing basic tools, like a screwdriver, wrench, measuring tape, etc.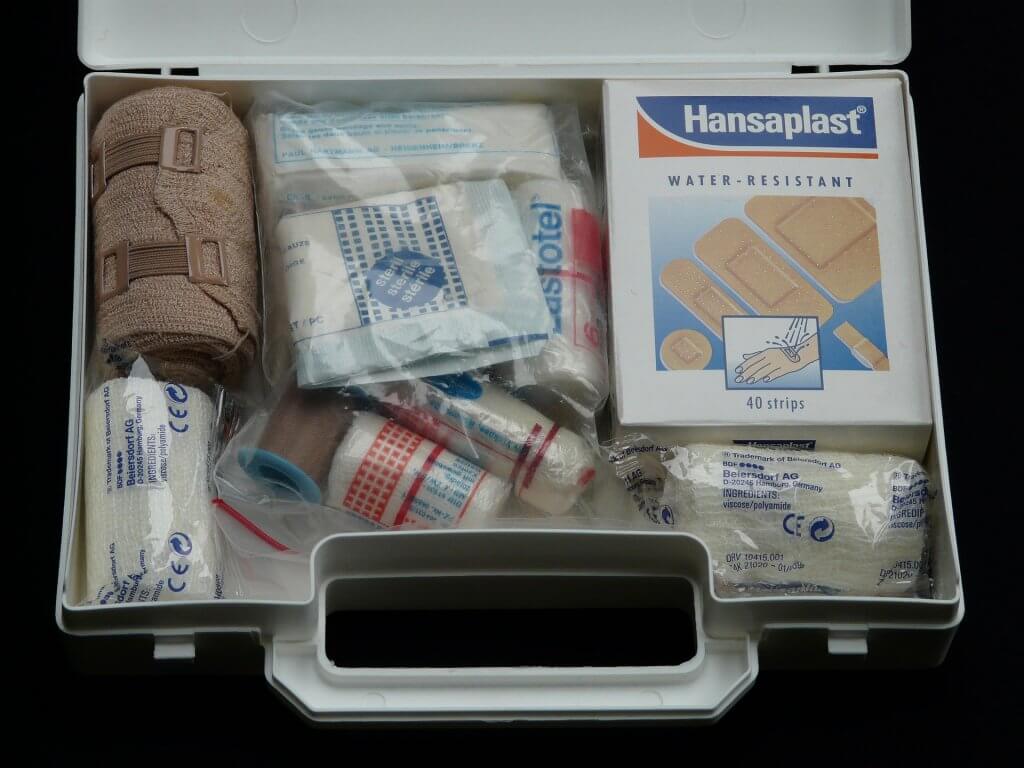 First Aid kit
No one plans on using a first-aid kit. However it is always a good idea to have around. Make sure your kit contains items like bandages, gauze, medical tape, antiseptic wipes, pain relievers and anything else you might need in the event of an injury.
Scissors or small box opener
Packing the item you need to open other boxes in a box is one of the most annoying experiences. To avoid this, pack a sharp object that can easily cut through packing tape, like scissors or a small box opener. The advantage of using a small box opener is that it can be retracted into its casing, so there's no risk of damaging other items packed in your essentials bag during the move.
Cleaning Supplies
You never know what you're going to find when you move into a new house. Even if the previous tenants left the place in pristine condition, it's always a good idea to have some basic cleaning supplies on hand, just in case. A few towels, all-purpose cleaner, hand soap, and paper towels should do the trick.
Change of clothes
Packing for a move is comparable to preparing for a trip–you won't have access to most of your belongings right away. So, pack the clothes you'll need in the meantime in your essentials bag. Don't worry about Fashion and think more practically. For example, you should bring: pajamas, a change of pants and shirt, something warm just in case, and a few pairs of socks and underwear. Ideally label your boxes with a room designation and it's content so that when the movers arrive, they will know where to put them in the new place on move in day. This can make unpacking more organized.
Snacks and bottled water
You're more productive when you aren't thinking about how hungry you are. While you should take a break from moving to sit down and enjoy a full meal, keeping some snacks handy for those occasions when you just need to nibble in order to keep going. Protein bars and individually packaged snacks are good options, as is having a bottle or two of water. Pack food that does not need to be kept cold or require the use of utensils.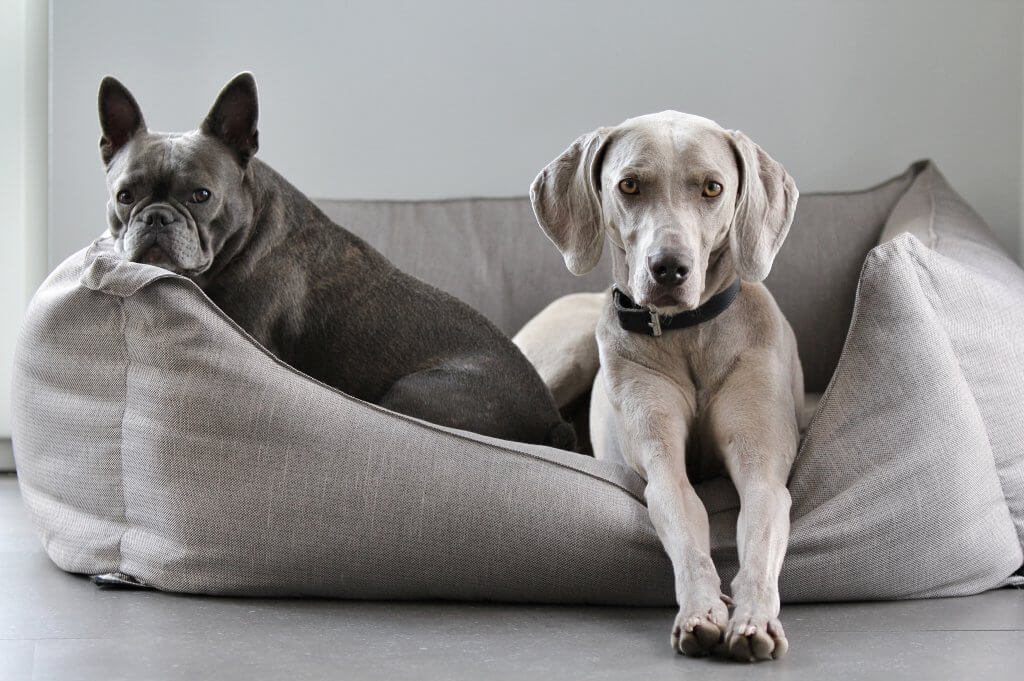 Pet items
If you have pets, you'll need to include items for their needs in your essentials bag as well. Pet food for the next several days should be included, as well as travel bowls for food and water, treats, a favorite toy, and any prescription medications that your pet may require. Moving can be difficult for pets. Be mindful that kennels or bedding should be one of the last things loaded on the moving truck, or better yet kept with the family, so that they can return to a safe place they recognize during the chaos of the moving day.
Kids' items
If you have more than one kid, it's a good idea for each of them to pack their own essentials bag. They should include basics like a few changes of clothes, their favorite snacks and drinks, toiletries, and items to keep them content such as games, an iPad, coloring books and crayons. Don't forget chargers for their electronics and be certain to pack anything they absolutely need to get a good night's sleep or rest comfortably like special blankets or stuffed animals.
Having a basic moving essentials bag in one place will make your overall move much smoother, and you'll be grateful to have it. As you're packing up your belongings in boxes, set basic essential items aside that you know you'll need access to right away and pack them together. That way, when you're finished packing and ready to leave your old home for good, you won't have to worry about forgetting anything important.
If you're in the process of moving, it's important to have a basic essentials bag packed and ready to go. This will help make your move less stressful and more organized. At American Self-Storage, we want to help you make your move as smooth as possible. We offer a variety of storage units sizes to accommodate your needs, whether you're storing furniture, documents or vehicles. Contact us today for a free quote and let us help you get started on your next chapter!